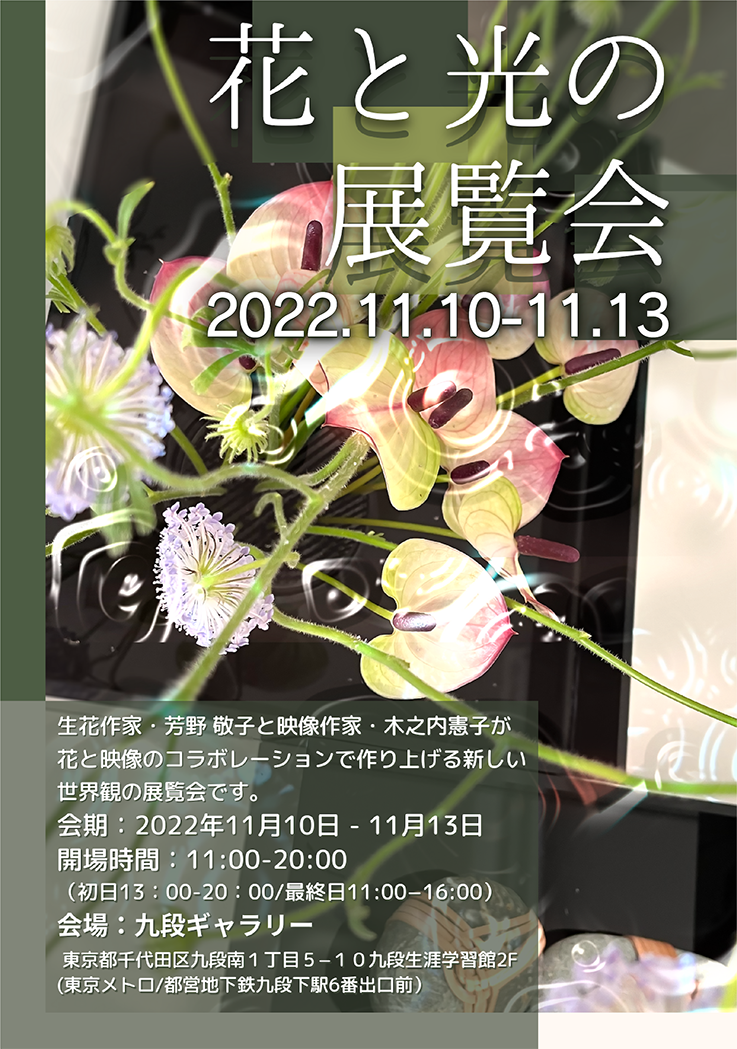 I will return to Japan and have my first solo exhibition! I'm looking forward to the video collaboration with Noriko Kinouchi!
This is a free event, so please feel free to come and join us.
Yoshino will be in the gallery on Saturday the 12th from 11:30 after the group planting class. (We are on the same floor.) On other days, I am in the gallery, so please feel free to contact me.
I look forward to meeting you.