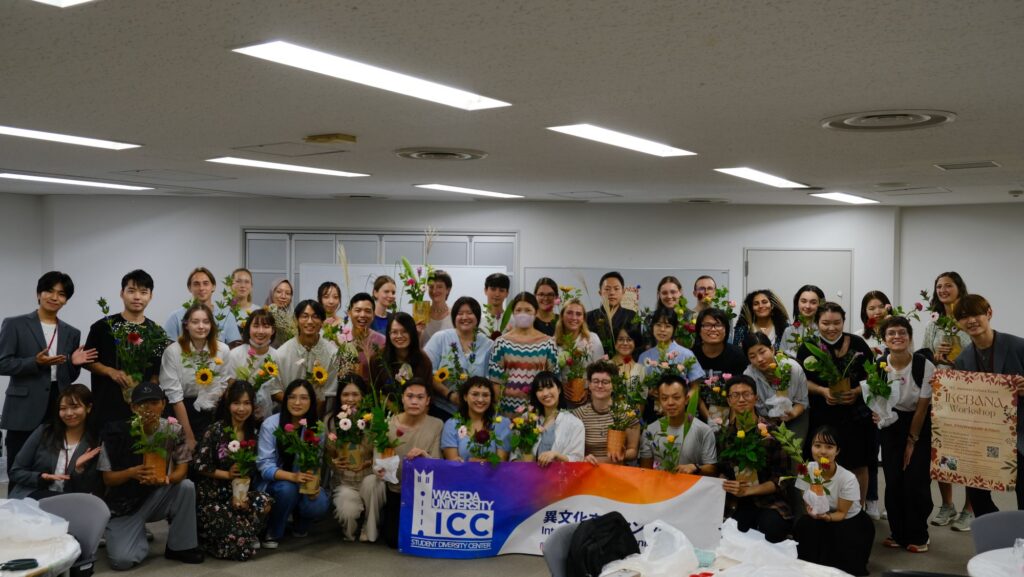 Flower and Light Exhibition Archive
What is La Bonne Aventure?
La Bonne Aventure is the place where you can lean Sogetsu Ikebana at Shinjuku, in Tokyo, near Waseda Univercity.You can also buy the vases, Kenzan,and Ikebana material.
To open this place
Keiko Yoshino who has been lived 5 countries, has been teached at La Maison de la culture du Japon a Paris, she organized Ikebana exhibition 7 times in London, she did many demonstration during Japan week in Singapore, in Yemen, in Dublin.After going back in Japan, she found not many yound japanese pratices Ikebana and feel very sad, so she open the place and start Ikebana class tointroduce fun Japanese culture to a wider variety of peoples.Not many practicien no people who want to make the material like vases, Kenzan(flower holder), Shikiita(the plate under the vases), Floral scissors etc…When she lived abroad, had good memories of how flowers always help her and conforted her and how she was connect with people from other countries through flowers, so I would like young people to experience Ikebana as well.I welcome young students too.
Q&A
Q.Is the payment per month?
A.When I started teaching at La Maison de la culture du Japon a Paris, we had a one lesson system, and we decided to pay per lesson. So we discuss and decide on the next lesson according to your schedule.
Q.You have to buy the material?(vase, scissors etc.)
A.the materials like vase scissors etc, we rent you.
Q.How much the lesson?
A.Lesson fee is 44000yen and the flower fee is 3100yen. Once we receive the full payment, your reservation has been done.
Q. Can I cancel?
A.Once flowers have been purchased, no cancellations are allowed. If you miss a lesson without prior notice, the lesson fee will not be refunded, so please be sure to notify us of your absence.